Month View | List View | Download iCalendar
Oct
25
---
9:00 am – 10:30 am @ SpringHouse Ministry Center, 610 W. 28th Street, Minneapolis, MN 55408
Jewish Lessons in Multi-Faith Organizing:  a workshop and community conversation
White supremacy has always had a thing about Jews. Across histories, migrations and diaspora, white supremacy has depended upon the work of anti-Semitism to maintain the complicity of nations in the dehumanizing violence of racial oppression, land theft, and anti-blackness. What does it mean, then, to be Jewish in the context of multi-faith organizing towards liberation? In what ways do we all have work to do in shifting patterns of anti-Semitism? How has Jewishness been an integral part of diverse justice struggle in our shared movements? Please join The Kaleo Center and Carin Mrotz – writer, organizer, and the executive director of Jewish Community Action – for a morning of conversation and reflection as we learn from one another how to build new relationships within the complexity of history and experience, and as we replenish our ability to find strength in one another while working towards deeper solidarity through action and community.
And then click here to donate to underwrite the cost of KaleoExpress workshops!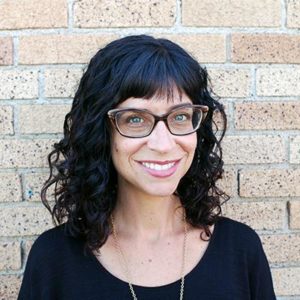 Carin Mrotz is Executive Director of Jewish Community Action. On staff since 2004, she has worked on campaigns for immigrant and workers' rights and played a key role in JCA's work to organize the Jewish community in support of marriage equality in 2012. She founded and staffed Indie Jews, an initiative to organize and mobilize Jews outside of congregations.
Carin has served as a consultant to nonprofit organizations, providing support in fundraising, program evaluation, and organizational development. She has worked as a trainer, curriculum designer, and college instructor, and spent 5 years in senior leadership roles in private career colleges. Recently, she helped found an organization that organizes parents and community members to advocate for students in North Minneapolis public schools. She holds a bachelor's degree in Religion and a master's degree in Public Administration and writes about parenting, politics, and sometimes food for multiple publications. She is on the Board of Directors of Shir Tikvah (Minneapolis).
---