Are you someone with decades of skills, connections, insights, wisdom and experiences? Are wondering how to approach your next chapter with purpose and support? Do you want to do something significant to make the world better, but don't know how to realize your vision? Do you feel your faith or spiritual practice calling you to work toward social justice, but aren't sure where or how to begin?
Encore Impact is for you.
Encore Impact is a nine month course for adults age 55 and over seeking to discern and build their Encore chapter of purpose and meaning.  The course focuses on identifying  and addressing critical issues of aging, transition, spirituality, social purpose, and how to bring a lifetime of experience to bear on the many issues facing our world and its future. The class provides a supportive environment of co-travelers exploring their Encore chapter. Each participant will receive customized coaching and mentoring as you develop and nourish and individual action plan for moving forward with purpose and intention.
Assigned readings and exercises are designed to provoke discernment, self-reflection, and contemplation. Extensive time is dedicated to guided group discussion. A key outcome is the development of an individual experiential plan to learn more about an Encore stage stage of work or activity. To help with this planning, Encore Impact includes an expectation of field experiences or mentoring connection to provide a hands-on look at your Encore chapter in a real life context.
Creating a supportive community for learning and exploration.
Encore Impact runs seminar style to maximize participant engagement. Assigned readings and exercises are designed to provoke discernment, self-reflection, and contemplation. Readings include a variety of spiritual, psychological, sociological and practical readings that can ground our discernment, deepen our understanding of the process of aging and the challenging task of transition, and provide a practical guide for our journeys. We will dedicate significant time to guided group discussion and real-world applications of what we learn.
Class Sessions
Encore Impact will meet once a month from September, 2019 through May, 2020. Classes are
held on Thursday evenings from 6pm – 9 pm at United Theological Seminary of the Twin Cities, 767
Eustis St., Suite 140, St. Paul, MN 55114, close to buses and the Green light rail line. We will also hold 90 minute check-ins via video-conferencing once a month in between class sessions. Students who cannot attend in person are welcome to attend all class sessions through video-conferencing.
Classroom Sessions: September 12, October 10, November 14, December 12, January 9, February 13, March 12, April TBD, May 14
All classroom sessions are Thursday evenings from  6pm – 9pm.
Video Conference Check-In Sessions: September 26, October 24, November TBD, December TBD, January 23, February 27, March 26,  April TBD
Check-in sessions are 6p.m. – 7:30p.m.
Participants should plan to dedicate 7 -9 hours per month to the cohort, which includes readings class time, check-ins, and personal reflection.
Encore Impact begins on September 12th! Applications are now open, and can be completed by clicking here. Applications are considered as they are received and limited to 15 participants. Applications close on September 1.
Cost
The cost of the full nine-month Encore Impact course is $1,200 – with a sliding scale available based on ability to pay.
You can apply now by clicking here. 
If you would like more information before deciding to apply, please feel free to reach out to Steve at Steve@kaleo.center or 763-458-5604.
Faculty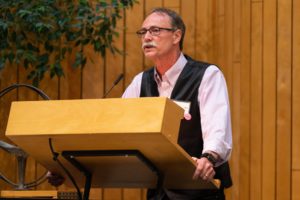 The class is directed by Steve Newcom, Founding Director – Kaleo Center for Faith, Justice & Social Transformation. In 2008 Steve received an Archibald Bush Foundation Leadership Fellowship to explore the intersection of theological education and social justice which led to the creation of the Kaleo Center in 2010. Steve created the concentration in social transformation at United Seminary and served as its initial program director for 2 1/2 years. Prior to his fellowship, Steve served as Executive Director of the Headwaters Foundation for Justice for eighteen years. At 66, Steve is a 'fellow traveler' in his own encore career, balancing advancing justice in the world and accompanying his six grandchildren of many hues in a world which prefers whiteness. Steve received his Doctorate of Ministry from United Theological Seminary of the Twin Cities, with a dissertation focusing on the theological and practical applications of social transformation as a lens for justice-based praxis.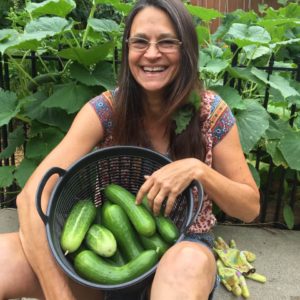 Joy Persall is a leadership coach, facilitator, organizational consultant and principal of Northern Star Consulting. Joy has a depth and breadth of experience leading organizations through transitions, developing leaders and impactful teams. Committed to equity and inclusion, Persall supports leaders and organizations through coaching, action learning and strategic facilitation for systems change.Persall holds an M.A. in Organization Management and Development and CEBC Coaching Certification from Fielding Graduate University, and B.A. in Multi-Cultural Nonprofit Management. She also holds certification as a World Institute for Action Learning Senior Coach, Triple Impact Practitioners Use of Self As Change Agent Program and is certified in Lead- ership Circle Profile and Organizational Culture, and the Intercultural Development Inventory. As a woman of Ojibwe Metis' descent, mother, grandmother, gardener, adventurer, Joy is committed to a life supported by community and family, working for equity and justice, and caring for our Mother Earth
About Kaleo Center for Faith, Justice & Social Transformation
Kaleo Center for Faith, Justice & Social Transformation offers a home for movement-building grounded in our diverse faith and spiritual traditions. We are pro-LGBT/Queer and put racial justice and dismantling systemic oppression at the heart of what we do. Our work includes:
Igniting the prophetic and spiritual imagination of people working towards justice and liberation.
Organizing people of faith to act in solidarity with front-line struggles for collective liberation.
Training leaders across spiritual communities in the practical skills of social transformation.
Building a national field of social transformation within theological education.
We rely on the commitment and generosity of our donors to act boldly in the world towards justice. If you would like to make a one-time contribution to support Kaleo Center's work, or if you would like to become a sustaining member with a monthly contribution of any amount that is meaningful to you, please click here. 
Kaleo Center for Faith, Justice and Social Transformation is a self-sustaining, sponsored project of United theological Seminary of the Twin Cities. As our fiscal sponsor, United accepts tax-exempt contributions on our behalf and holds them in a designated fund used solely for the work of Kaleo. We are deeply appreciative of their support and our shared mission of faithful transformation of the world. By hosting and providing infrastructure support, United dramatically reduces our administrative overhead allowing every contributed dollar to have a greater impact.