August 2018 Newsletter
Dear friend,
I am writing to you in the midst of summer, in that lingering moment before fall when the days still feel long and the sun still feels warm. When I walk outside, there are grasses and flowers and trees, and glimpses of some electric sparkling wonder when everything feels big and full and bright. I take time in summer to feel the air and notice the growing earth because it feeds my senses and nourishes my resolve, reminding me that I am part of an expansive web of gratitude and interdependence.
We are called, ever more deeply and ever more intentionally, to act in solidarity with front line social movements towards liberation. We know that we live in a country built on systems of racist violence, and as we watch events unfold in our own lives and in our communities, we learn again and again that none of us can imagine ourselves as separate or safe when injustice prevails. We take action because any other option feels impossible. We remember that we are born for the sweetness of connection and community. When we work together to demand justice, we re-weave ourselves into that fabric.
Thank you for finding fortitude in difficult times. Thank you for showing up in this work and for one another. We look forward to hearing from you and to learning from your ideas and suggestions as we continue to push our own horizons.
With commitment and with hope,
Liz Loeb, on behalf of the Kaleo Team
---
Make sure to vote tomorrow (or tonight)!
Do you know about the primary election happening on Tuesday, August 14th? Do you know that it's super easy to vote early or absentee? We have real choices to make among candidates with significantly different platforms and track records on issues of racial justice for this primary, and voting lets us make those choices in a way that counts.
We have a real opportunity to shape how decision making works in our state for years to come, and we encourage you to be a part of that opportunity by voting on or before August 14th. Our friends at TakeAction Minnesota have prepared instructions on how to vote that you might want to check out.
Decriminalize Communities with JCA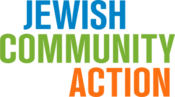 Are you looking for a way get involved and take action? Our partners at Jewish Community Action are launching an innovative new campaign called Decriminalizing Communities that combines work towards criminal justice reform with work supporting immigrant rights. Check out their campaign web page, sign up online, or contact an organizer to find out how you can be part of this necessary and vital work.
Sign up for Encore Impact this fall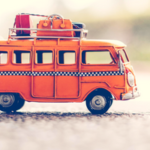 Encore Impact engages a diverse group of 55+ adults in a four-month program of discernment, dialogue, and experience with what an "encore" chapter of productive, social-purpose focused adulthood might look like. The group will meet evenings for nine, three-hour sessions on Tuesdays every two weeks to work through critical questions and develop individual plans for their Encore chapter.
Application deadline is September 1. First class session is September 17.